If you have a weak tree and you are considering tree cabling or bracing, it's important to call a professional. When done incorrectly, these types of techniques can cause more damage to your tree and potentially to your property. However, when done properly, your trees will be reinforced, revitalized, and ready to take on the harsh Texas weather. Our experts will evaluate your trees and discuss your options and plan of action with you. When you need tree cabling or bracing in Fort Worth, TX, call the experts at (817) 717-7737 to set up your appointment.
What is Cabling and Bracing?
Both cabling and bracing are methods used to reinforce weak points in your trees to prevent falling, leaning, or breaking in high winds. Cabling reinforces your tree from the crown with a cable and bolt system that helps stop movement in the branches. Bracing, on the other hand, is a technique in which a steel rod is inserted into the tree's limb or branch at the joint to help brace it during movement. Each system helps prevent movement and provides an extra level of support to your branches and limbs, making them less likely to split, crack, or break.
Both of these systems can be very effective when used properly. Your trees should be inspected by a professional to look for things such as overall condition, other possible weak spots, and diseases or other problems that could hinder the system's ability. These problems can cause breaking or cracking that could cause injury to your family or damage to your property. Our professionals perform any trimming or pruning necessary to thoroughly inspect your trees. They will discuss your cabling and bracing options with you, helping you to make the right decision for your home.Our professionals will thoroughly inspect your tree from crown to root, making any necessary trimming and pruning adjustments. We will discuss the inspection results and your cabling and bracing options with you to ensure you're completely satisfied with your end product. Our team of professionals will install your new system and perform final inspections to ensure the safety of your family and property.Once our professionals have installed your new cabling or bracing system, they will thoroughly inspect it to ensure the safety of your family and property.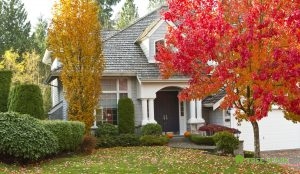 When completed by a professional, tree cabling and bracing can save your tree's appearance as well as save you hundreds in removal or damage costs. If you think you may need tree cabling or bracing in Fort Worth, TX, call our professionals at (817) 717-7737 to schedule your consultation today.