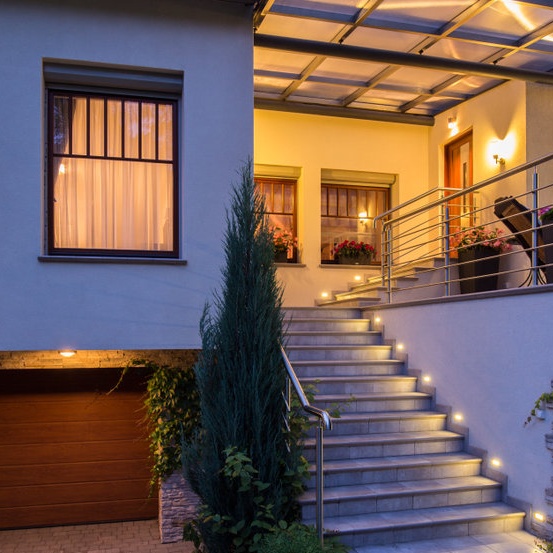 What is the best outdoor landscape lighting?
Are you looking for a way to make your backyard more enjoyable and your front yard more aesthetically pleasing? Next to a well-maintained lawn and beautiful landscaping of flowers, shrubs, and trees, outdoor lighting can add that final perfect touch. Yes, you can put out a few tiki lamps and a firepit, but for the best and long-lasting, using the expertise of a professional outdoor lighting service is the answer.
There are three key types of backyard outdoor lighting you want to consider when you are getting quotes from an outdoor lighting service:
Safety Lighting: Ward off unwanted visitors and improve navigation.
Landscape Lighting: Accentuate your garden features.
Accent Lighting: Bring a focus to your hardscaping and landscaping.
To have all three of these will bring your outdoor living together, making your front yard a showplace and the backyard a place of entertainment and relaxation. See what lighting do experienced professional outdoor lighting services recommend:
Security Lighting: This should be the brightest lighting all around, illuminating large areas that scares off the unwanted visitors and destructive critters. Typically outdoor lighting service will install this lighting along the eaves and  above the garage, casting wide light beams onto main walkways or at the entrances of the backyard.
Path Lighting: This can be a series of soft lights or bright lighting, the best that will assist you and your visitors to navigate down the paths and walkways. Professional outdoor lighting services typically install these along the ground on each side of a path or walkways from the driveway or gate to the back or front doors, along steppingstones, and around flower beds with the contours emphasized.
String Lighting: A low-voltage soft accent of string lighting along the deck or patio in the back will evoke an intimate and warm ambiance, ideal for entertaining. 
Outdoor Wall Lighting: For accent purpose or safety, low-voltage that is moderately bright can improve the navigation of small, recessed areas, bring light to areas where shadows often lurk. Typically mounted on  vertical surfaces like the interior of a pergola and above stairways, or along sunken seating areas and around swimming pools and hot tubs.
Lanterns: Create soft accent lighting with low-voltage lanterns to create the perfect architectural décor and details. They are ideal along the back and front doors with semi-flush mount of a glass-and-metal exterior coming off an affixed arm from a wall plate. A professional outdoor lighting service can show you battery-powered lanterns for tabletop placement that will give a visual interest in a soft illumination. 
Deck Lighting: With moderate to high intense lighting, an outdoor lighting service will use standard-voltage that provides safety in getting across, up, and down decks and patios at night. 
Spot Lighting: In outdoor lighting service industry, this is often referred to as "up-lighting", which provides landscape lighting glows upward into trees. Typically installed at or above ground level, perfect for showcasing an ornamental tree or other tall objects in the yard. 
What is the best outdoor lighting brand?
For aesthetics and durability, outdoor lighting services recommend on of the following 3 brands as being the best in landscape lighting:
Unique Lighting Systems
Kichler Landscape Lighting
FX Luminaire
Each of these offer aluminum, brass, and stainless steel fixtures. A professional outdoor lighting service will often use a combination of these three brands.
Why are outdoor lights so expensive and are expensive lights worth it?
Yes, the more expensive the lighting, the better the quality will be well worth the cost. Outdoor lighting must endure the climate and weather as well as lawn equipment. To have that increased personal security and the perfect lighting to showcase your home and landscaping, you need lighting that will withstand all of this and more.
When it comes to the outdoors, you want the best in lighting so that it lasts for a long time and your choose outdoor lighting service team is well worth the extra expense to make sure you have the proper lighting and it is properly installed.
Can you leave outdoor lights outside?
Using a professional outdoor lighting service is one of the best ways to make sure you have proper and safe outdoor lighting installed. The majority of outdoor lighting use C7 and C9 bulbs for outdoor applications, they are made for outdoor use and are safe to leave outside. Incandescent light bulbs are safe for outdoor use if they aren't exposed to water and should be taken inside when not in use.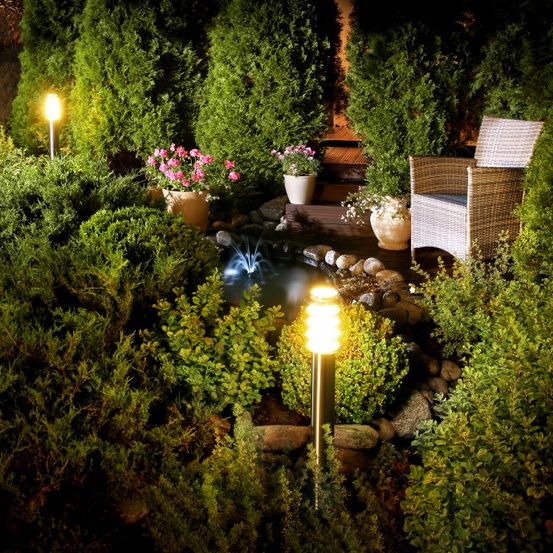 Why are ballasts so expensive?
The ballast is the fluorescent lighting fixture's heart. Without the ballast, your fluorescent lighting wouldn't work. The ballast provides the right amount of voltage that starts the light and keeps it regulated.
Not only will a professional outdoor lighting service light up your backyard and front yard year round, but many also offer outdoor Christmas lighting services too. A quick internet service for "outdoor lighting service near me" will give you multiple choices to call for quotes. Call (817) 717-7737 today for your outdoor lighting in Fort Worth, TX.