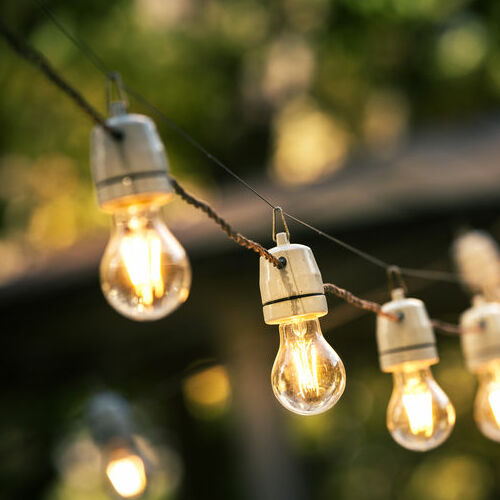 Lighting the Outdoors
Are you interested in updating the outdoor lighting for your property? There are a lot of options on the market, but how can you know what is the best for your home? To determine you're getting the best lighting services, make sure you are working with the best electrical and lighting companies in the area. Tree Spark has the team and resources you need for outdoor lighting in Fort Worth, TX. Call (817) 717-7737 to learn more.
What is the Difference Between Indoor and Outdoor Lighting?
What sets indoor and outdoor lights apart is the fact that outdoor lights are typically more variable. Meaning, they can work indoors or out. Whereas indoor lights are not designed to be used outside.
To determine if your lights can be used indoors or outdoors, you need to check the UL rating. For the most part, lights are tested by a company called Underwriters Laboratories (UL). They decide if lights can be used indoors, outdoors, or both with three classifications:
UL Dry Locations: These would be indoor areas like living rooms, kitchens, etc. Dry location lighting can't be used outdoors in any capacity.
UL Damp Locations: These lights would be used in bathtubs, showers, indoor pools, and other areas. Because of this, they could be used for indoor or outdoor light needs.
UL Wet Locations: The lights with this classification could be used in gazebos, pathways, open patios, or anywhere outside. While these lights could be used indoors, they are best suited for outdoors.
If you have any questions about the UL rating for the lights outside your home, you can contact Tree Spark. We provide a variety of electrical services, including outdoor lighting in Fort Worth, TX. We are more than happy to answer any questions you may have.
Outdoor Lighting Ideas
When it comes to lighting outside your home, there are so many options to choose from. Deciding on what you want will come down to what you can afford and what your home can accommodate.
String Lights: The string lights you'll use outside aren't the same you'd use to decorate a Christmas tree. For adequate lighting and use, you'll want lights that are specifically designed for outdoor use, or have a UL damp rating.
LED Strips: A popular trend for outdoor lighting is actually utilizing LED lights. LED lighting is perfectly safe for outdoor use and helps add a soft-focus effect. The lights can be added just about anywhere. Call Tree Spark to learn more.
Uplighting: When you want to add the feeling of luxury to your outdoor scaping, uplighting is the way to go. This would be when electricians place lights point up trees or plants, or the side of your home to light the area that way.
Pendant Lights: If outdoor entertaining is something you are interested in, pendant and drop lights are a necessity. You'll still need lights rated for outdoor use in order to be sure they will work properly and not create a hazard.
Step and Path Lighting: Light the way back to your house with properly placed lights. Nowadays there are all kinds of options including lanterns, solar powered lights, and even lighted plants and potters.
When picking out your outdoor lighting system, make sure you are working with a reputable company like, Tree Spark. We can easily install just about any lighting system you choose, including controllers to turn lights on and off when you choose, for those concerned with light pollution. It's like choosing eco-friendly painting in Fort Worth, TX when you are concerned about harming the environment with other paint choices.

Outdoor Lighting LED vs Incandescent
While looking into outdoor lighting options, you may be wondering what is the difference between LED and incandescent lighting. The answer is, quite a bit actually! LED, light emitting diodes, are basically mini-conductor boards that produce and focus light. There are no chemicals or gases in them that could cause harm to anyone if one broke. Incandescent lights, as many know, have a filament that glows when electricity runs through it. It is what produces the light source, along with an excess of heat.
As far as longevity is concerned, incandescent bulbs have only a few months worth of life to them. You may know this if your home is filled with them. It can sometimes feel like the moment you replace one bulb another one is out. LED bulbs on the other hand can last 25x longer. So instead of a few months, you've got a few years worth of time with an LED light. However, the biggest drawback is the cost. LED bulbs are often much more expensive initially, but that can be justified by the fact that you may not have to purchase another bulb for several years.

Frequently Asked Questions
What is the best outdoor lighting?

It will depend on what your needs and wants are regarding outdoor lighting. Brands like Yunlight, John Lewis, Nordlux, and more manufacture quality lighting for outdoor use.

Can track lighting be used outdoors?

No, track lighting strips should not be used for outdoor use. Generally, nothing is sealed to protect against moisture or any other damage possibility. Outdoor lighting bulbs are specifically designed to protect the bulb and connection from water damage.

Are LED lights good for outdoor use?

Yes, LED lights are a great option for outdoor use. They will provide adequate lighting without overwhelming your electrical system, so long as it is installed correctly.

What happens if you use indoor lights outdoors?

You run the risk of serious electrical problems. Most, if not all, indoor lighting is not sealed to protect against rain or moisture, which means they will fail and become a potential hazard.

How many lumens do I need for outdoor lighting?

That will depend on what kind of lighting you are using. Path lighting will require 100-200 lumens, step lights will need 12-100 lumens, and flood lights will need anywhere between 700 and 1300 lumens.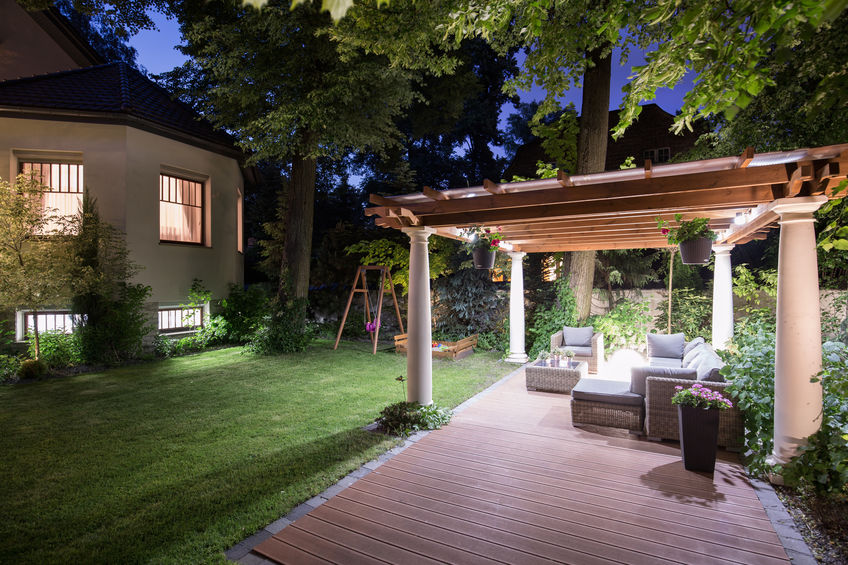 Want to Know More? Contact the Tree Spark Team Today!
Have the best outdoor lighting in Fort Worth, TX, when you work with Tree Spark. Call (817) 717-7737 to make an appointment.